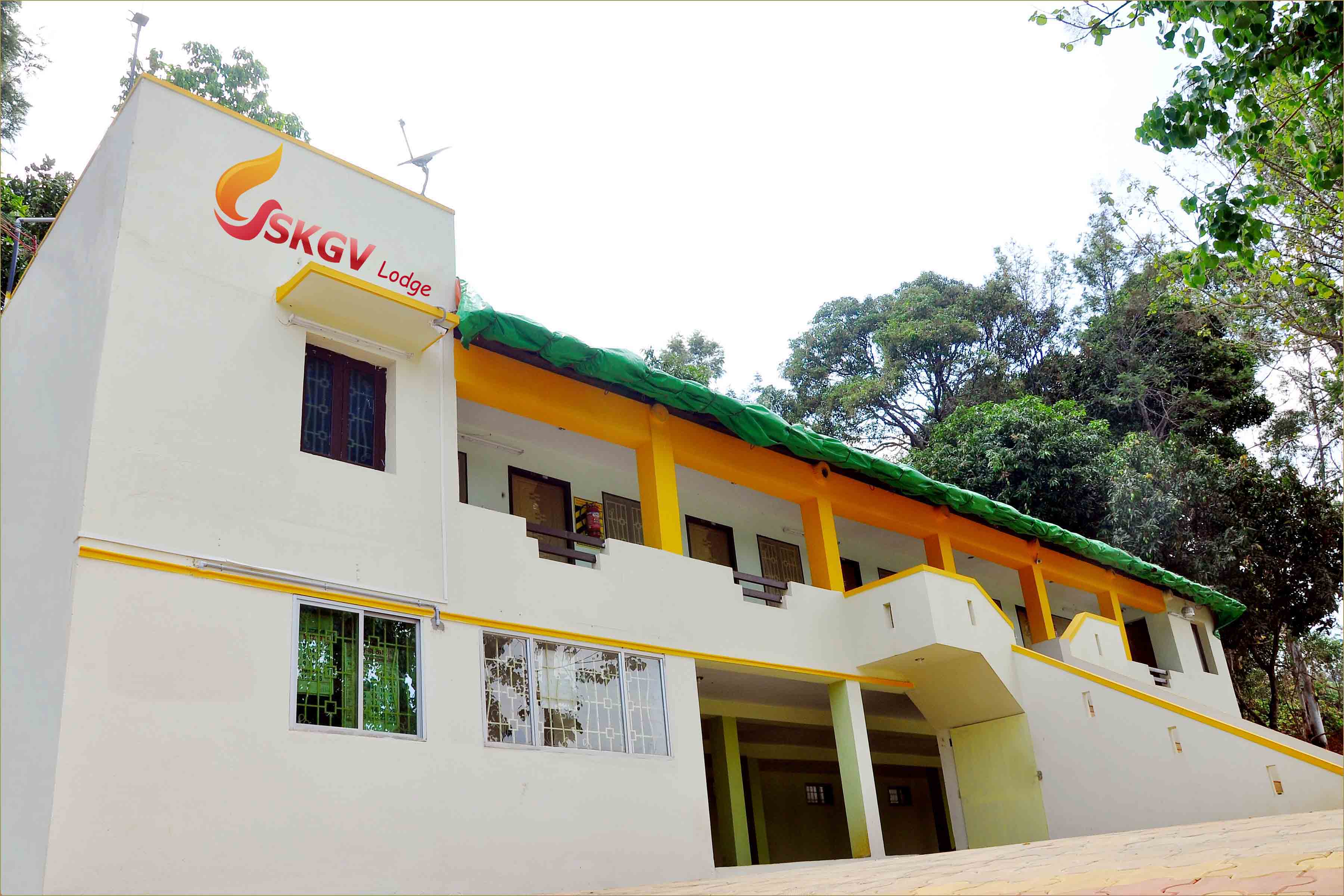 "The Happiness of Life lies in enjoyment of NATURE which is abundant in KOLLIHILLS in Natural Manifestations of Absolute Space, as vegetation Waterfalls, Rivers and Rivulets, Ancient temples,slopes and alleys. He who travels far knows much As travel makes a mas wiser."


Welcome to SKGV Lodge our lodge provides a landscape of misty atmosphere and changing colors, gorgeous mountains and breathtaking valleys, enchanting forest and calm lakes, cloud at your feet, all making it a perfect holiday destination.
Feel the comfort and luxury amid an enriching setting where nature, clad in its pristine beauty, embraces you.
The clean air tones up even thoughts and bring forth a rejuvenated body, mind and soul.
Explore a quite different feeling of comfort in the nature's background.
So come, enjoy the beautiful ambience and lovely landscape and have fun with your family at SKGV.